How to Write an Argumentative Essay: Complete Guide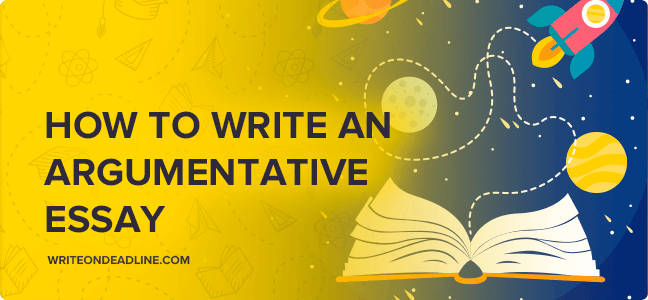 Introduction
Definition and Significance
An argumentative essay is a genre of writing that requires the author to investigate a topic, collect, generate, and evaluate evidence, and establish a position on the subject in a concise manner. The power of an argumentative essay lies in its ability to persuade the audience through a well-reasoned argument, backed by evidence. It's not just about presenting information but about making a case for a particular point of view, making it a critical skill in academic and professional settings.
Components of a Strong Argumentative Essay
A robust argumentative essay is characterized by:
Clear Thesis Statement: Serves as the essay's anchor, stating the writer's stance.
Logical Structure: Ensures that the argument unfolds coherently.
Solid Evidence: Includes facts, statistics, and expert opinions to support claims.
Counterarguments: Addresses opposing views, demonstrating thorough consideration of the topic.
Convincing Conclusion: Reinforces the thesis and summarizes key points.
Essay Planning
Topic Selection and Thesis Formation
Interest and Relevance: Choose a topic that is both interesting to you and relevant to your audience.
Researchability: Ensure that you can find sufficient evidence on the topic.
Position: Decide what stance you will take on the issue.
Thesis Statement: Craft a clear, concise thesis that presents your argument and the main points that will support it.
Importance of an Outline
Creating an outline is vital for:
Organization: It acts as a roadmap for your essay, helping you arrange your thoughts logically.
Focus: Keeps you aligned with your thesis statement, avoiding irrelevant information.
Transitions: Aids in creating smooth connections between different parts of your essay.
Structuring the Outline
Introduction:

Hook
Background information
Thesis statement

Body Paragraphs:

Topic sentence (claim)
Evidence
Explanation
Counterargument and rebuttal

Conclusion:

Restatement of thesis
Summary of main points
Closing thought or call to action
By adhering to this structure and paying close attention to the components that comprise a strong argumentative essay, writers can craft compelling and persuasive essays that stand the test of academic rigor.
Argument Construction
Making a Claim
Clarity: Ensure your claim is clear and directly states a position.
Relevance: Make claims that are directly related to your thesis.
Providing Evidence
Credible Sources: Use evidence from academic journals, books, and other reputable sources.
Variety: Combine statistics, quotes, and facts for a more robust argument.
Explaining Evidence (Toulmin Model)
Grounds: Present the basis of your claim, which is the evidence.
Warrant: Explain how the evidence connects to your claim.
Backing: Provide additional support for the warrant, reinforcing the claim.
Acknowledging and Rebutting Counterarguments
Fair Representation: Accurately present opposing views.
Rebuttal: Offer clear reasons why the counterargument is less compelling or invalid.
Concession: Where appropriate, acknowledge the validity of certain points within the counterargument but explain how they don't undermine your thesis.
Writing the Essay
Drafting the Introduction
Hook: Start with a strong statement or question to grab attention.
Background: Provide context to the topic for your readers.
Thesis: End with a precise thesis statement.
Body Paragraphs
Topic Sentences: Begin with a clear topic sentence that previews the paragraph's content.
Claims and Evidence: Support each claim with evidence, following the Toulmin model.
Direct Quotes and Data: Use quotes and data from outside sources to lend authority to your argument.
Drafting the Conclusion
Summary: Restate your thesis and summarize the main arguments.
Synthesis: Demonstrate how the arguments interlink and support the thesis.
Closing Thought: End with a final reflection or a call to action, ensuring it aligns with the essay's objective.
Revising and Editing
Revision Process
Content Review: Ensure your argument is coherent and your evidence is strong.
Word Choice: Opt for precise and powerful words that clearly convey your argument.
Restructuring: Rearrange paragraphs if necessary to improve flow and impact.
Proofreading and Plagiarism
Grammar Checkers: Utilize tools to correct grammar and punctuation errors.
Plagiarism: Run your essay through plagiarism checkers to ensure originality.
Peer Review: Consider feedback from others to refine your essay.
Conclusion
Crafting the Final Paragraph
Synthesize: Merge the essay's main points, reflecting on how they fulfill the thesis.
No New Information: Avoid introducing new arguments or evidence.
Echo the Introduction: Revisit the hook from the introduction to bring the essay full circle.
Final Impression: Leave readers with a strong final statement that encapsulates your argument's significance.
By following these structured steps, your argumentative essay will not only be well-organized and compelling but also polished and academically rigorous.
Subscribe to our email newsletter with promotions and discounts.
×
Thank you!
Your email is successfully submited. Check your inbox for future updates.